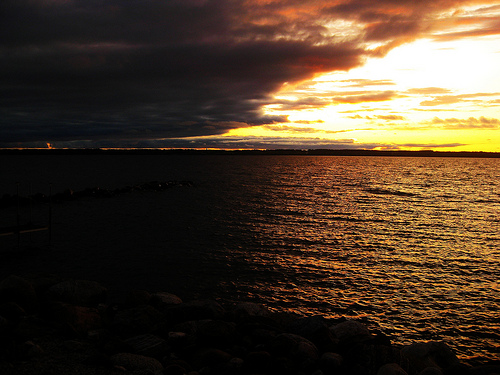 A pastor I was counseling asked, "Am I going crazy? The last 14 months have felt like one long day. I've been uptight, mad and worried. Our church has lost so much in the last year."
"I'm sorry. I know it has really been hard," I said.
"What do you think will happen in the church world after the pandemic, if indeed it ever ends?" he asked.
"I have no idea," I replied.
No one knows what the future holds, not even the most intuitive futurist or historian. Writer Diana Butler Bass says, "Perhaps the best way to understand this moment is that we are nearing the end of the beginning. Millions of Americans are vaccine-hesitant (or vaccine-denying), and billions of people around the planet are suffering from resurgent strains, lack of adequate medical intervention, and no vaccines."
We use the words "lost" and "loss" to describe the last 14 months. We've lost friends or relatives to death. We've lost a year of our lives. We've lost income, security and the ability to move freely through the world.
We have lost a lot. Experiencing loss is universal. Here's the question that interests me right now: "How will we now grieve our losses and move forward?" My clergy friends, speaking of grief and lament, say they are trying to help their faithful find ways to embrace the grief, making sense of their losses. One pastor said, "I think the post-COVID church will be one marked by that sad journey. But it's so hard to get your head around grieving millions of people and the hundreds of millions of lost years of our lives."
From the get-go, the biblical story is marked by grief. Early in Genesis we read that "God was grieved that He made humankind on earth. God's heart was filled with pain." The prophet Isaiah said the coming Messiah would "be a man of sorrow and acquainted with grief." The entire book of Lamentations in the Old Testament is collection of poetic laments, grieving the destruction of Jerusalem in 586 BCE. Two-thirds of the Psalms are laments and songs of struggles over loss. The entire book of Job is a classic struggle with grief and loss. The book of Hebrews says Jesus himself grieved powerfully by offering up "prayers and petitions with loud cries and tears."
And yet, so many of us grew up in families where we weren't taught much about grief or how to grieve. In my family, a phrase we often heard was, "Well, it is just one of those things. We have to move on now." I wouldn't have said these words when I was growing up, but I think I realized there is a lot of "not yet" when we prayed "Your Kingdom come." I dutifully prayed "Your Kingdom Come," but I don't think I had much understanding or hope when I did. That's still a struggle, if I'm totally honest. Indeed, there is a lot of inherent tension in that phrase. And why? Because God's final Kingdom has not yet fully come.
What happens when we do willingly embrace the tension of knowing that God's Kingdom is not fully here? Well, we often find ourselves smack in the middle of a confusing in-between state where there are no easy answers or quick solutions. And who likes being in that state? Still, that state does appear to be a central part of the whole grieving process — the confusing in-between.
We know we don't always get our miracles. Mostly there is just a whole of waiting. It's easy to lose hope. Joseph in the book of Genesis waited for decades to be reunited and reconciled with his brothers who had sold him into slavery and figured he was dead. Moses waited in the desert 40 years before God called him. For years, Hannah, mother of the prophet Samuel, waited and desperately longed to conceive, crying out to God with bitter tears. Elizabeth, the mother of John the Baptist, nearly gave up hope of ever having a child, when at last she conceived in her old age.
One of the hardest parts of grieving is the longing and the waiting, and the realization that we are not God. The truest sign of Christian maturity may be accepting that there is so much mystery in life that we just do not understand.
But if we hang in there, hard as it is – accepting that things are what they are (like the Covid pandemic) and do our best to live in the present moment – one day our feelings of grief may begin to give birth to something new. If we allow sorrow to do its work, it has an uncanny ability to wear away the masks we present to the world. They start to dissolve. In fact, the degree to which we grieve our losses really does become the degree to which we are compassionate toward other people. A man I once befriended after he lost his daughter, paid me a compliment when he told me, "You are a safe person to be around. You didn't try to fix me. You never pretend all is well. You mostly listen. I like that."
After Job's awful ordeal he finally experienced God's presence. We can hope that God's response might also one day be ours, too.  "My ears had heard of you, but now my eyes have seen you."
While we wait, it would does us well to ponder, perhaps with bitter tears, the words of Pastor Barbara Brown Taylor: "I learn things in the dark that I never could learn in the light, things that saved my life over and over again. So there really is only one logical conclusion, I need darkness as much as I need light."