"How we spend our days, is, of course, how we spend our lives" … Annie Dillard
—–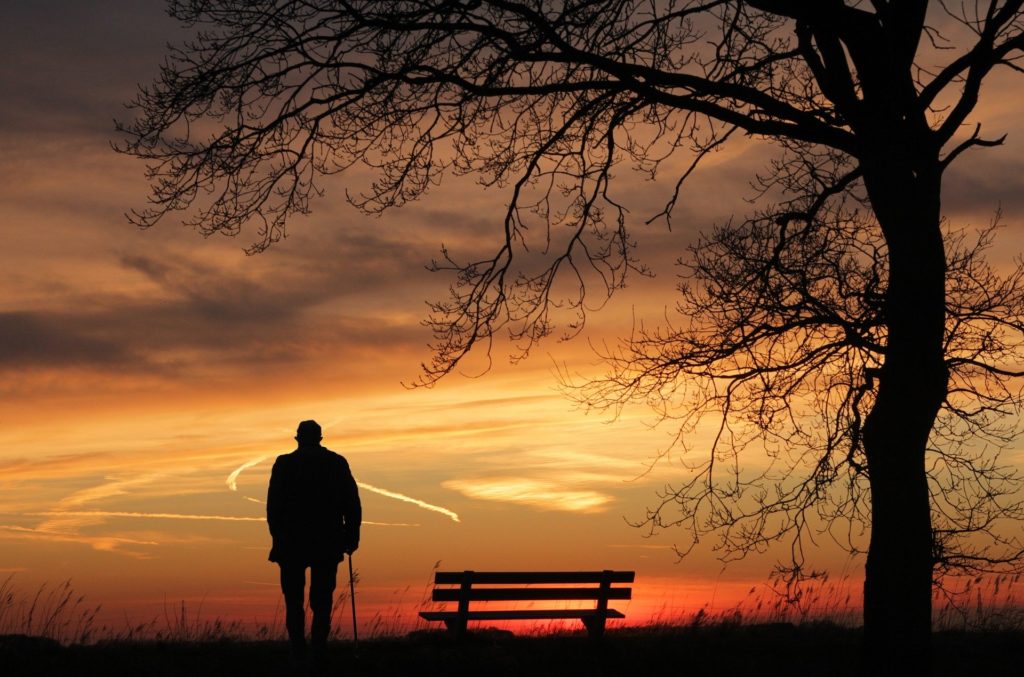 A few days after my dad turned 64 my mom called me from the bank where she worked. "Dad got let go," she said. "He came into the bank a few minutes ago to tell me. His face was ashen. I thought Grandma had died."
"He got let go from his job?" I asked.
"Yep, a couple of VPs came through this morning and wanted to meet him at the Ramada Inn." Dad was a 45-year stellar employee for a midwestern energy company. He started as a ditch-digger in 1948. Soon he was moved to foreman and then to local manager and finally district manager, a position he held for the last 20 years of his career. He started out wearing jeans and work boots. But the last 20 years of his career he wore a white shirt, tie and sports coat.
Dad loved his job but near the end he also knew the company was revamping its operations. He just didn't think anything would happen to his job. But at the meeting that day with the top company brass at the Ramada Inn, they told him his position would be eliminated at the end of that week. Dad would receive 45 weeks of severance pay – one week of full pay and full benefits for every year he worked.
Retirement was not in dad's plan. He felt like he had been fired. I said, "Dad, you're getting 45 weeks of full pay and benefits."
"That's nothing," he said.
Soon dad went to work for another company and worked another 17 years, retiring just 3 weeks before he died. Dad died "with his boots on," which is what he apparently wanted to do. The week after his last day on that job, he and my mom left on a trip to see all five children. By then, dad knew his days were numbered. Dad and mom would start at my brother's home in Iowa and travel next to Illinois and then move on to see my two sisters and baby brother. Dad never made it to my home in Illinois. He died at on the first leg of a trip at my brother's Iowa home.
When he called the weekend before he left for the trip and told me was coming to Illinois, he said, "If you can find the time when we get there, I'd like to go up to Chicago and see the big city sitting along that big lake." When he visited Illinois over the years, often I had suggested we go up to Chicago and spend a couple of days goofing around and walk along Lake Michigan. Dad showed no interest until it was too late.
While never seeing Chicago might have been a regret for dad, I don't think he regretted for working for 60 years. He despised the word retire and more than once I heard him scoff at a guy wearing a hat that said, "Retired and proud of it."
"I hate that word," I heard him say on more than one occasion.
My dad had a good life, a happy life, a fulfilling life. He happened to really like his work, which so many people don't. We've all talked with plenty of people who say, "I hate my work." Not my dad. He got to oversee big projects and supervise a staff. He had the gift of encouragement, and he used it a lot in his work. His words of encouragement gave younger guys hope to hang in there. No question, dad's work gave him meaning and purpose. Every morning he buffed his shoes, made sure his tie was straight, kissed my mom and happily hopped into his company car as he zoomed off to save the world.
But now jump ahead to this week in February of 2021. Jennifer and I are out in Phoenix, Arizona, for 5 weeks, renting a condo in Scottsdale. Since most of my work has been on Zoom, I can work anywhere. The sandals I have on this morning do not need buffing.
Right around the corner from where we are there's a little fancy, too-expensive grocery store with specialty items and a patio with tables and chairs just outside the store. Last week as I exited the store with a gallon of milk, I saw a gentleman in a pair of khaki slacks, a blue button-down oxford cloth shirt and brown leather-tasseled slip-on loafers. His thick white hair was perfectly trimmed above his ears. I'd put him in his early 70s.
As I walked by his table, I heard him talking loudly. He gestured with both hands. I thought he must have been using his air pods and speaking to someone on the phone. As I got closer, it was clear that he was speaking into the bright blue Phoenix air.
"I am not ready to retire," he said. "Let me say that again." This time he enunciated each word: "I … am … not … ready … to … retire." Then he added: "What part of that do you not understand?"
He paused for a moment and said, "Let me try that one more time. I will retire when I want to retire. I am still at the top of my game. If I were slipping, believe me, I would be the first to know."
Again, he paused. Looking up into a crystal blue sky with an agitated face, he said: "We can visit out here, but I'm not moving out here. Not yet. Please do not ask me about it again."
Well, I'm not sure who won that argument, but he was going at it. As I walked to my car, I thought about my dad's generation. Dad was a worker bee from start to finish. He always kidded about his "favorite" Bible verse. "Work harder."
When we kids said, "Very funny, dad. That's not in the Bible."
"Well, maybe not in those words," he said. "It should be."
Most retirees now come from the baby boomer generation – that's my generation, not my dad's. I don't have to worry about what my dad will do. He's gone. The fingers are pointing at me. Without question, baby boomers have had an enormous social impact during every life stage, and, like the man I heard "arguing" with himself outside the fancy grocery store here in Scottsdale in northeast Phoenix, we expect to continue making an impact throughout our lives, including during our retirement years. Many of us have high expectations.
No one wants to lose their significance – their identity and purpose – when they quit working. I know one retired person who often talks about his past accomplishments. He does not want to forget about the impact he made. But Dan Sullivan, a retirement coach, says: "We remain young to the degree that our ambitions are greater than our memories."
During the transitions in life, one of the most important questions to settle is "Who am I going to be?" That's the identity question, and answering it is crucial. But it certainly is not the only question. After I got into my car I thought about going back to the outdoor patio table where the handsome gentlemen sat and try to engage him. I thought I would ask him who he is, but I also really wanted to ask him what deep down he truly wants to do and how he thinks about accomplishing it.
A lot of people who reach their retirement years are not ready for the paradigm shift that inevitably occurs, often more suddenly than they are ready for. Is it any wonder that so many people who retire from decades of having steady rhythms and meaningful work report being lonely and depressed? Few emotions are as painful as loneliness.
The more I think about this, and I am thinking a lot about it, I see two overarching themes emerge – time and direction. Many people do not have clear direction or plans when they retire. Grappling with direction and plans is so important to finishing well. Although I am still working – directing Pastor-to-Pastor Initiatives – I have wondered if next week I may be the guy sitting outside that fancy little specialty grocery in Scottsdale talking into Arizona's blue sky.