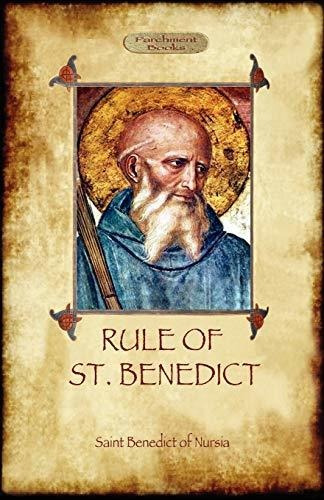 The Rule of Saint Benedict is a set of directions for monastic life written by Benedict of Nursia in the 6th century in Italy. Nearly every week I am drawn to pray Benedict's morning prayer. It has been rewritten in modern English by John McQuiston in his book Always We Begin Again – The Benedictive Way of Living.
I have taken McQuiston's version of the prayer and rewritten it yet again, keeping it, as best I can, to St. Benedict's true intent.
Try it…
—–
Good morning Father, Son and Holy Spirit. Bring grace and peace this day to me and to all I know and love. This day is a gift … the colors, the sounds, the opportunities.
I receive these, and so many other gifts, as gifts straight from your hand — gifts way too numerous to mention.
For this new day I am so thankful.
I do not know what the day will bring. Life is a great enigma, a great mystery, a great gift beyond my understanding.
I know you love me, and I expect good from this day.
Today I participate in the great mystery of life, addressing you as "Oh great and marvelous Mystery." In infinite ways, I am connected to nature and to other people. I humble myself before that which I do not understand.
When I consider the vast reach of the cosmos, the incomprehensible forces at work in each moment, the numberless stories of each life, the millions of forgotten ancestors who came and went before me, the untold acts of kindness that occur each day, to which I am a recipient, I can but humble myself, keep silent, and say, "Thank you."
Help me today to save myself by forgetting myself. Remind me in every experience, and in all my thoughts, that I am a child of the infinite God, the infinite Mystery, the infinite Creator and sustainer of the universe.
Remind me that if I give love this day, nothing in life nor in death, nor things to come, nor things past, can separate me from the grace and mercy of God. Help me this day to receive your grace and then to freely give it to those I meet.
I enter this day acknowledging that I am enveloped in an unbounded network of friendships and relationships. They are in time and beyond time.
I believe that if I adopt an attitude of love toward my life and all that this day brings, my life, the life of those within my sphere and indeed the entire universe will be profoundly altered.
Throughout this day give me the power to be continuously thankful, in my words, in my actions, in the very depths of my heart. Remind me that when I consider others better than myself I can walk in perfect freedom.
Lifting my heart to you, Lord, I trust that the vast mystery beyond my comprehension will fill me, and those I know, with joy, peace and love this day, and always.